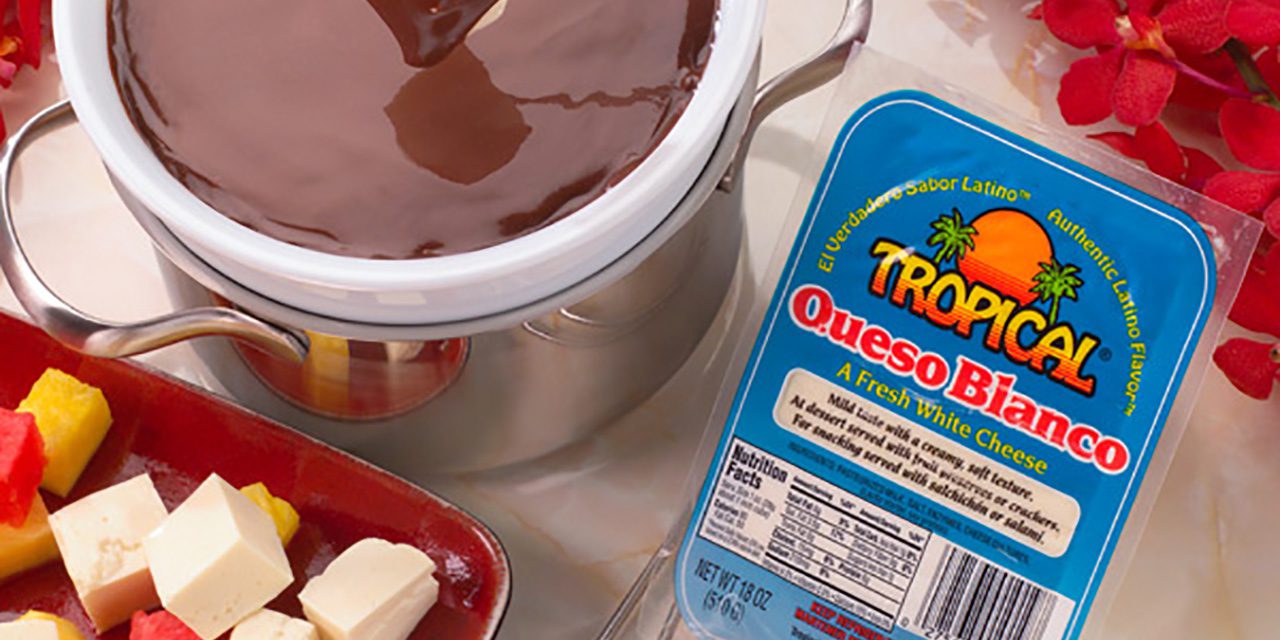 Chocolate and Queso Blanco Fondue
Ingredients:
1 lb. Bittersweet chopped chocolate
½ lb. semi sweet chopped chocolate
½ cup of heavy cream
1 12oz Tropical Queso Blanco cut into 1 inch cubes
Preparation:
Combine all ingredients except the cheese in a medium sauce pan. Cook over a low heat. Keep stirring until mixture melts. When melted put all of the chocolate mixture in a fondue pot. Serve with the skewed Queso Blanco for dipping. Serves about ten.