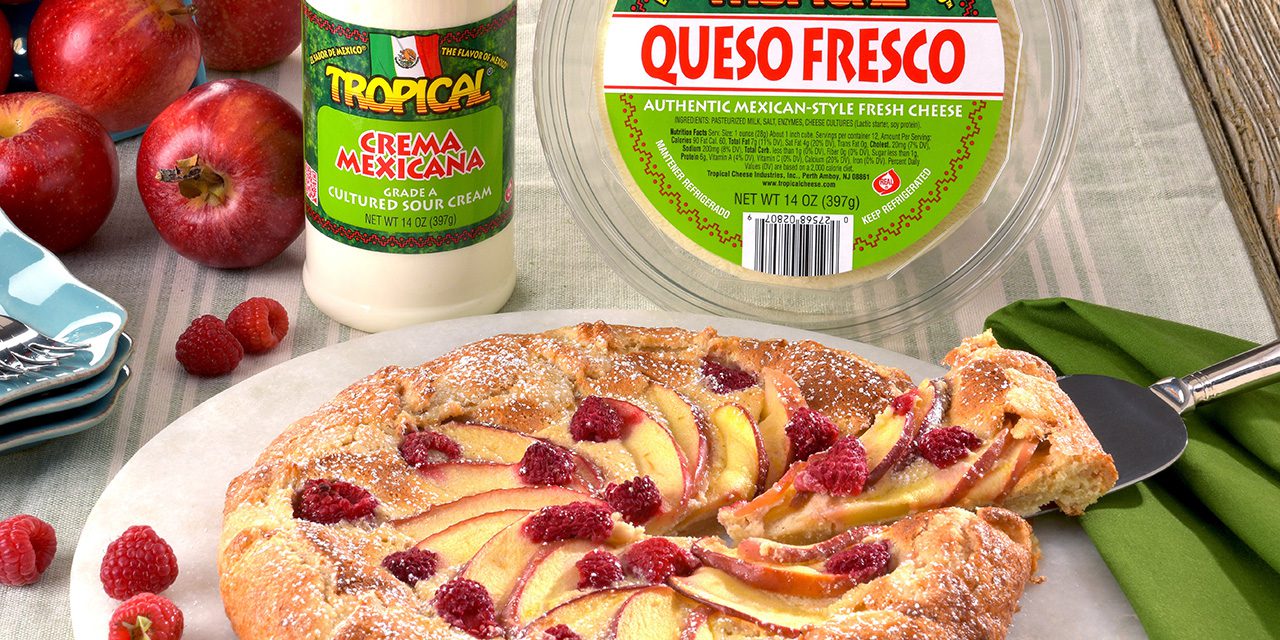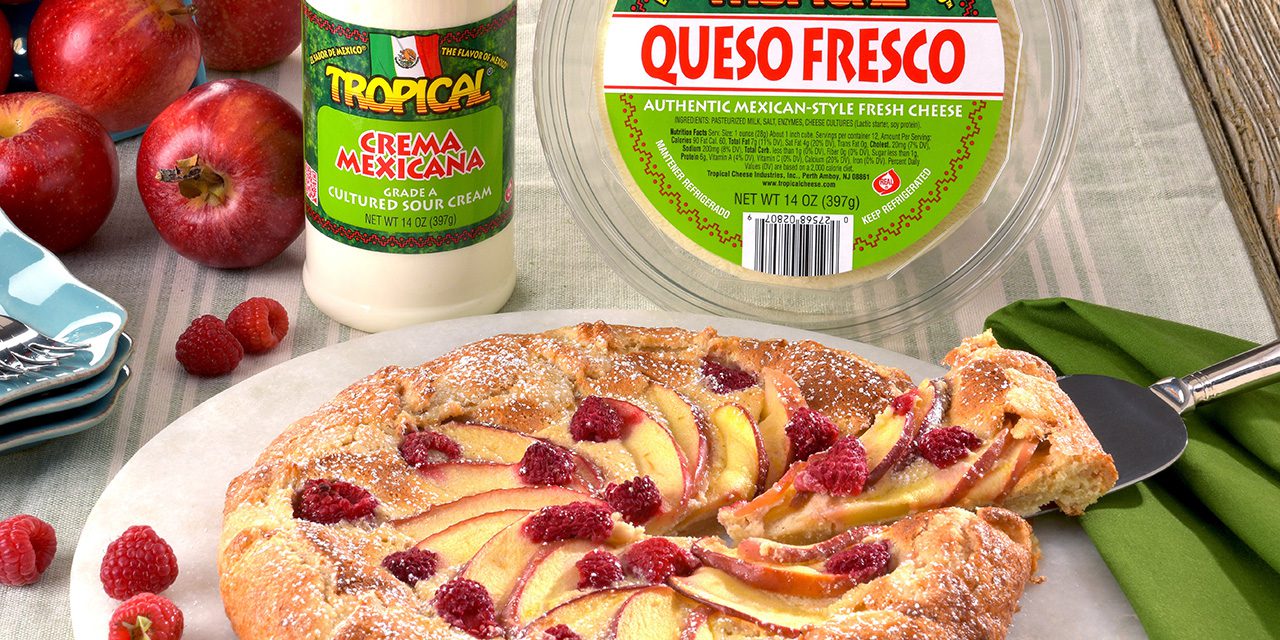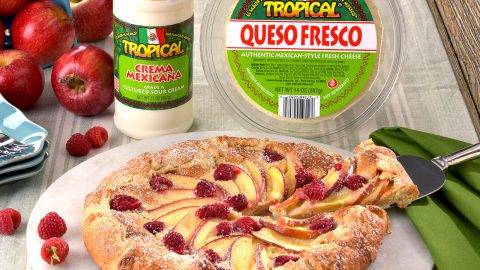 Apple-Raspberry Crostata
Ingredients:
Crust
1 ¼ cups all-purpose flour
1 tablespoon granulated sugar
¼ teaspoon salt
½ cup butter (1 stick)
2 tablespoons cold water
Filling
Topping
1 medium red apple, such as Gala, cored and thinly sliced
½ cup raspberries
1 egg, beaten
Confectioners' sugar
Preparation:
In large bowl combine flour, sugar and salt; cut in butter until mixture resembles coarse crumbs. Stir in cold water; knead until mixture is smooth. Refrigerate dough about 1 hour.
Meanwhile, prepare filling: In blender or food processor combine Queso Fresco, crema, sugar, flour, egg, vanilla and cinnamon. Blend until mixture is smooth and creamy.
Preheat oven to 400°F. On parchment paper, roll out dough to a 10-inch circle. Spoon cheese mixture into center of dough to 2 inches from edge. Fold sides over to enclose cheese filling. Arrange apple slices in concentric circle in center of tart. Sprinkle with raspberries. Brush outside of crust with beaten egg. Bake 30 minutes or until crust is crowned and crisp. Sprinkle with confectioners' sugar.
Featured Products
Get The

Bundle of Mexican Flavor