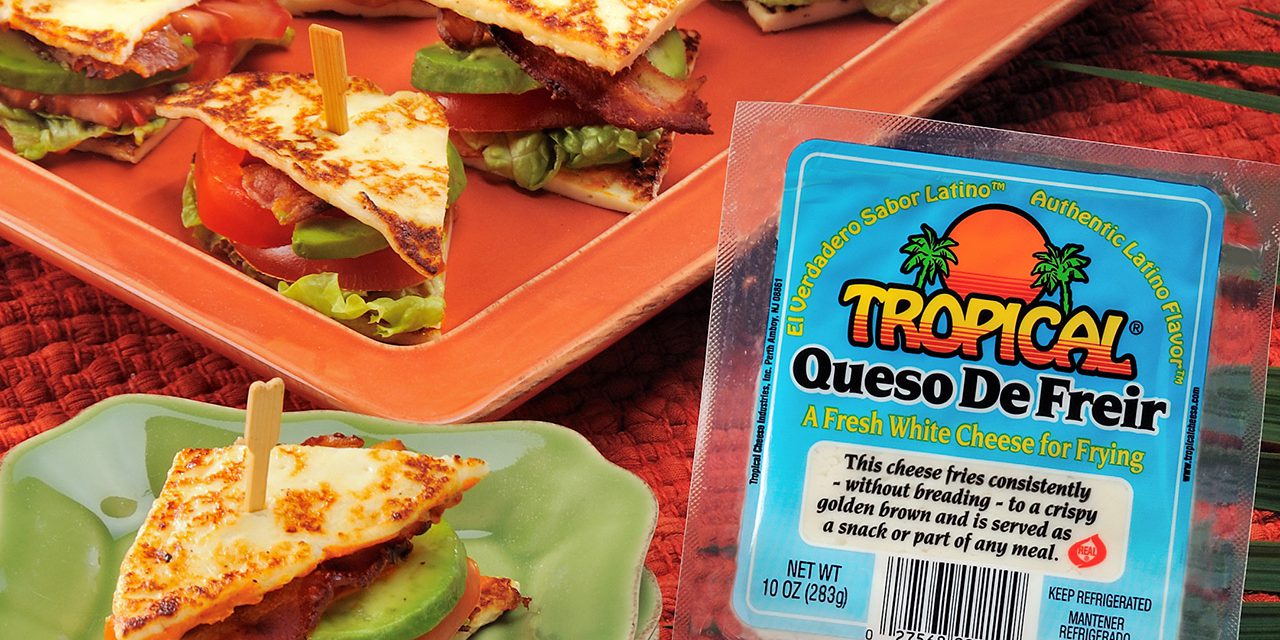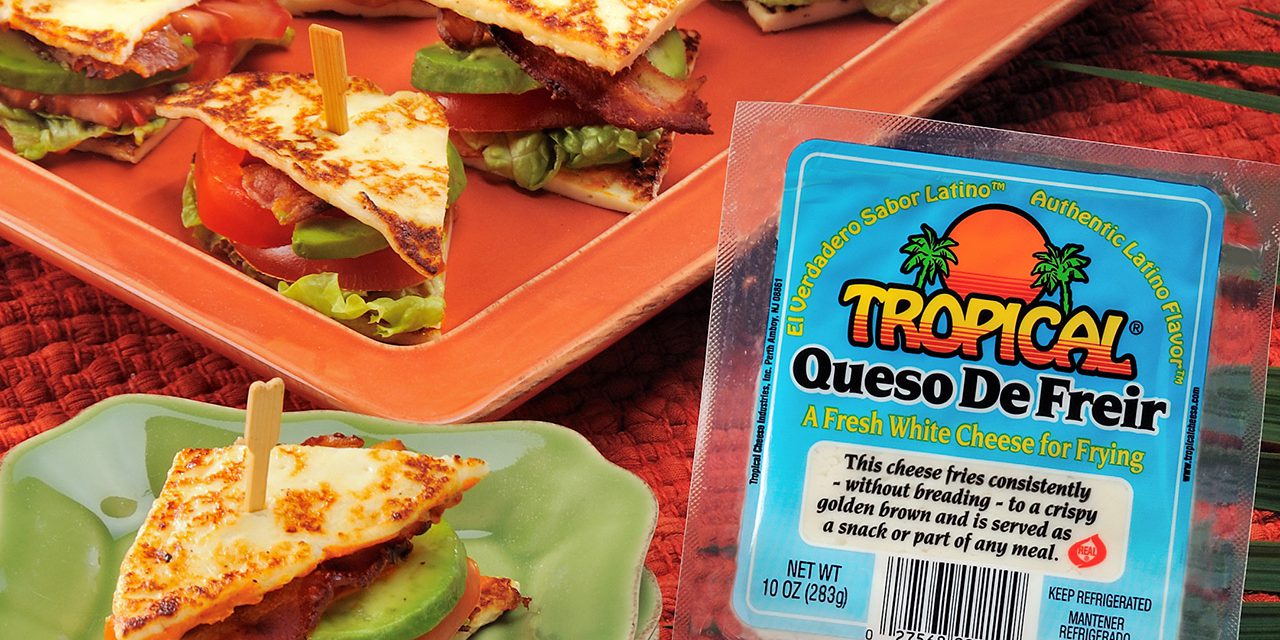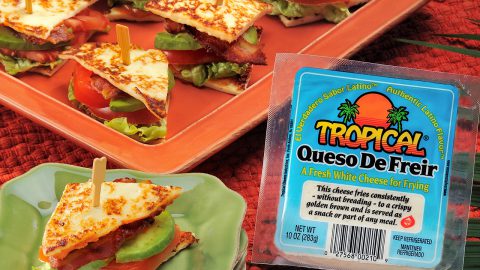 Queso BLT Bites
Ingredients:
1 10-ounce package Tropical Queso de Freír
1 tablespoon vegetable oil
¼ cup chipotle mayonnaise
Lettuce leaves
1 large tomato, thinly sliced
1 ripe avocado, peeled, pitted and sliced
4 bacon slices, cooked until crisp
Preparation:
Cut Queso de Freir into ¼-inch-thick slices. In 12-inch skillet over medium heat, in hot oil, cook cheese slices until golden brown on both slices.
On one side of cheese, spread some chipotle mayonnaise; top with lettuce leaves, sliced tomato, avocado slices and bacon.
Spread chipotle mayonnaise on one side of cheese; place on sandwich. Cut into quarters. Repeat with remaining ingredients.
Get The

Queso de Freír Lovers