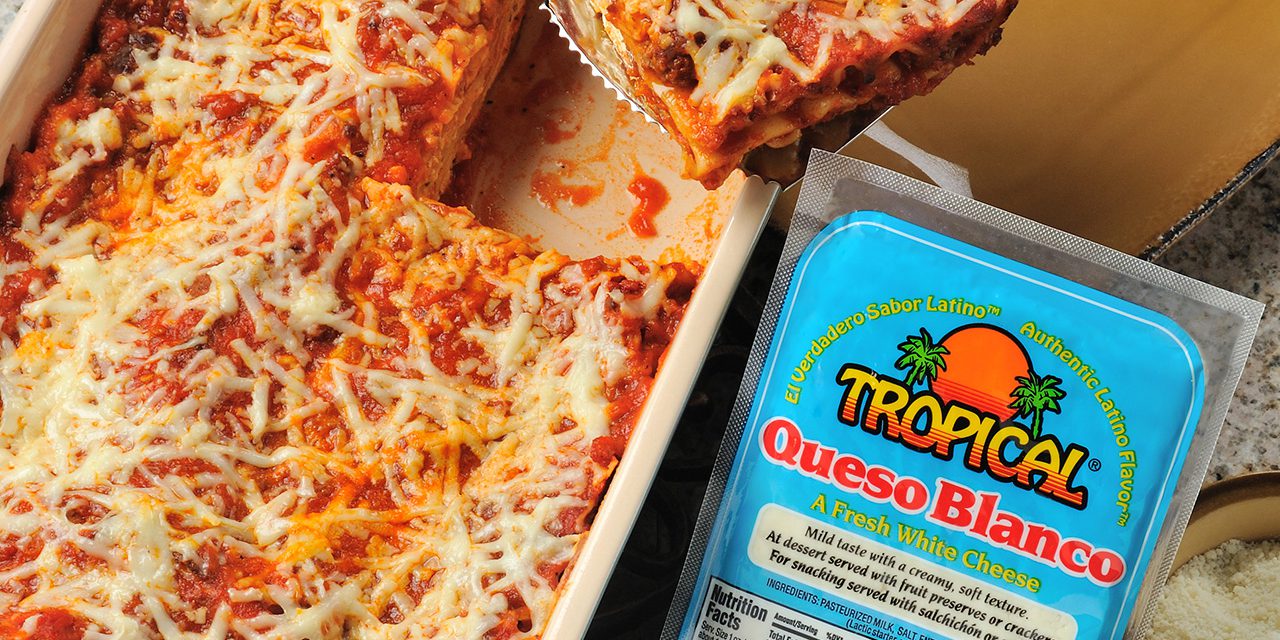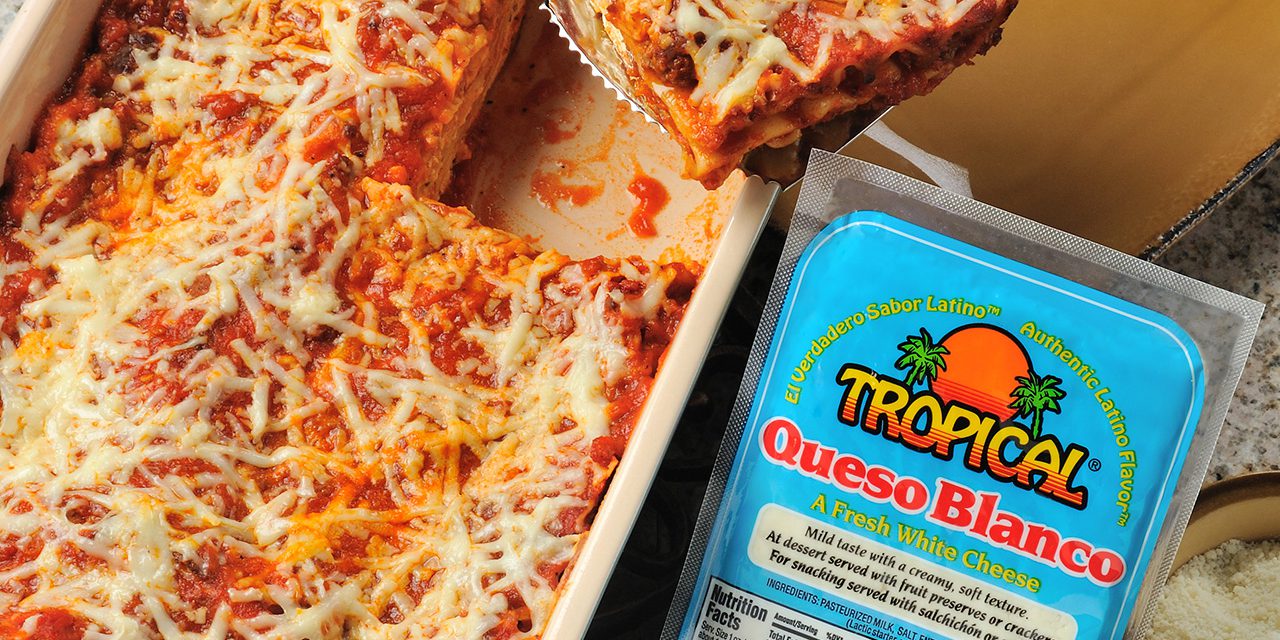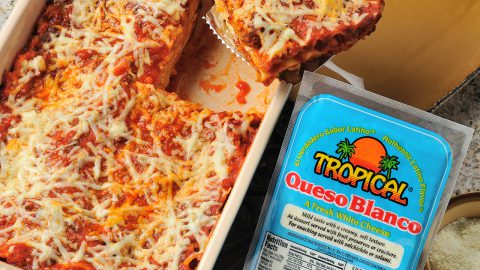 Queso Blanco Lasagna
Ingredients:
9 lasagna noodles (uncooked)
1 tablespoon vegetable oil
1 large onion, diced
1 pound ground beef
1 32-ounce jar marinara sauce
½ teaspoon salt
½ teaspoon dried oregano
1 15-ounce container Ricotta Cheese
1 large egg
1 tablespoon dried parsley
1 16-ounce package Tropical Queso Blanco, shredded
½ cup grated Tropical Grated Cotija Cheese
Preparation:
Cook lasagna noodles as package directs. Drain.
Meanwhile, in 12-inch skillet over medium heat, in hot oil, cook onion until tender-crisp, about 5 minutes. Remove to plate. In same skillet over medium-high heat, cook ground beef until well browned on all sides, stirring frequently. Stir in marinara sauce, salt, oregano and cooked onion. Over high heat, heat to boiling; reduce heat to low; simmer uncovered 10 minutes, stirring occasionally, breaking up any large pieces of meat.
Preheat oven to 350*F. In large bowl combine ricotta cheese, egg and parsley; stir to mix well. In 13-by-9-inch baking dish, arrange 3 noodles in bottom of baking dish, slightly overlapping. Spoon 1/3 of meat sauce over noodles; spread with ½ of ricotta mixture, 1/3 of shredded Queso Blanco and 1/3 of Cotija. Repeat layering, ending with cheeses.
Cover dish with foil; bake 30 minutes. Uncover and bake 15 minutes longer or until lasagna is hot and bubbly. Let stand 10 minutes.
Featured Products
Get The

Bundle of Caribbean Flavor