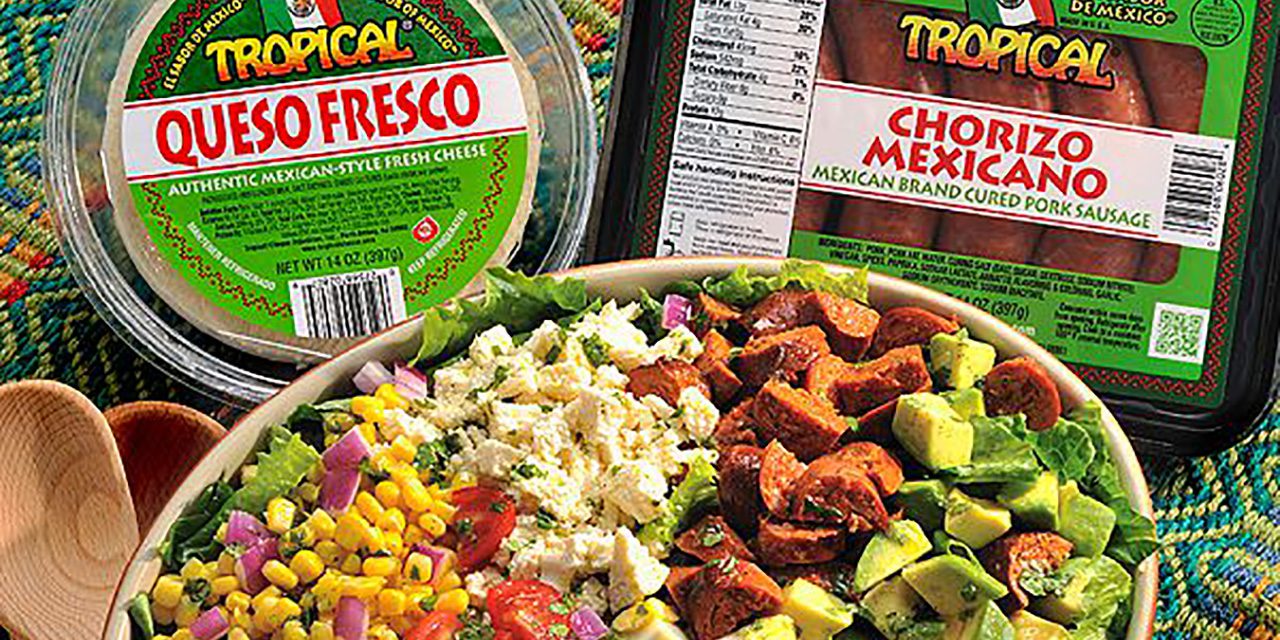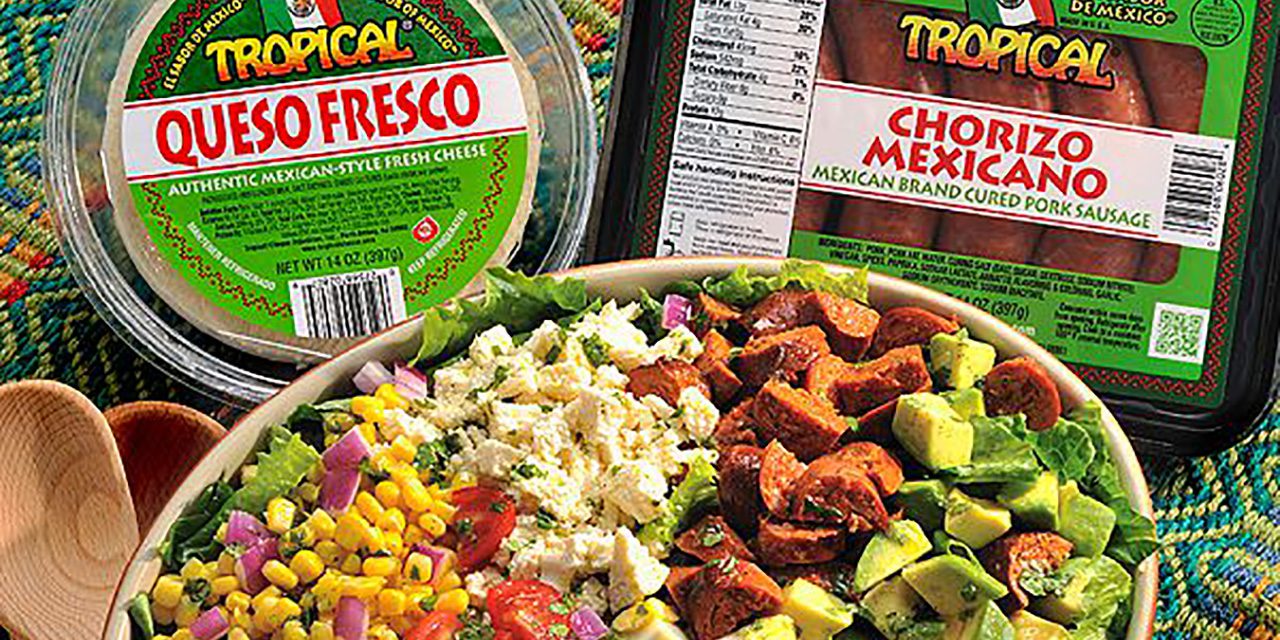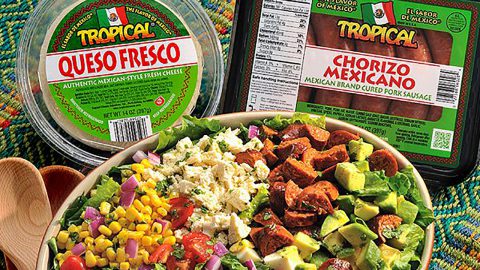 Tex-Mex Cobb Salad
Ingredients:
Salad
1 small head Romaine lettuce, cut up
1 cup cherry tomatoes, each quartered
1 cup fresh cooked or canned corn
½ cup Tropical Queso Fresco Mexicano, crumbled
2 hard-cooked eggs, chopped
1 ripe avocado, pitted, peeled and diced
¼ cup diced red onion
Dressing
2 tablespoons fresh lime juice
1 tablespoon chopped fresh cilantro
3 tablespoons extra-virgin olive oil
Salt and pepper to taste
Preparation:
Prepare salad: In 10-inch skillet, over medium-high heat, cook chorizo about 10 minutes or until browned on all sides, stirring occasionally. Remove from skillet; cut into small chunks.
On large platter, place lettuce. Top with cherry tomatoes, corn, Queso Fresco, hard-cooked eggs, avocado, red onion and cooked chorizos.
Prepare dressing: In small bowl combine lime juice and cilantro; whisk in olive oil until mixture is blended and smooth. Add salt and pepper to taste. Pour over salad; toss to mix well.
Featured Products
Get The

Bundle of Mexican Flavor