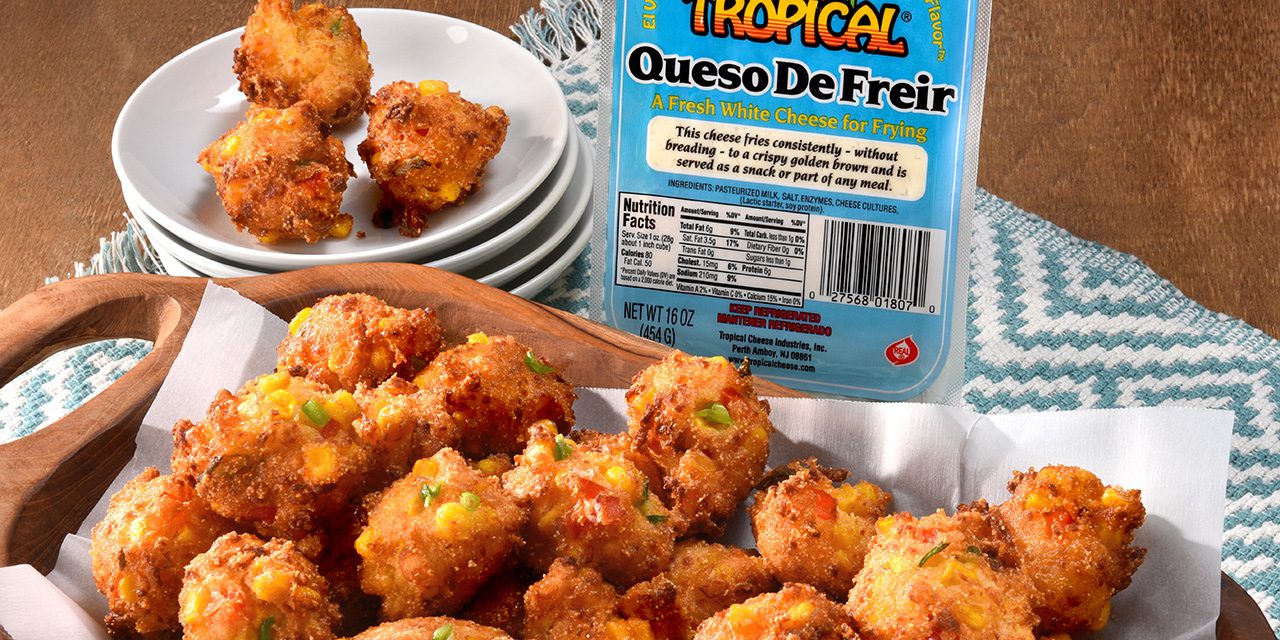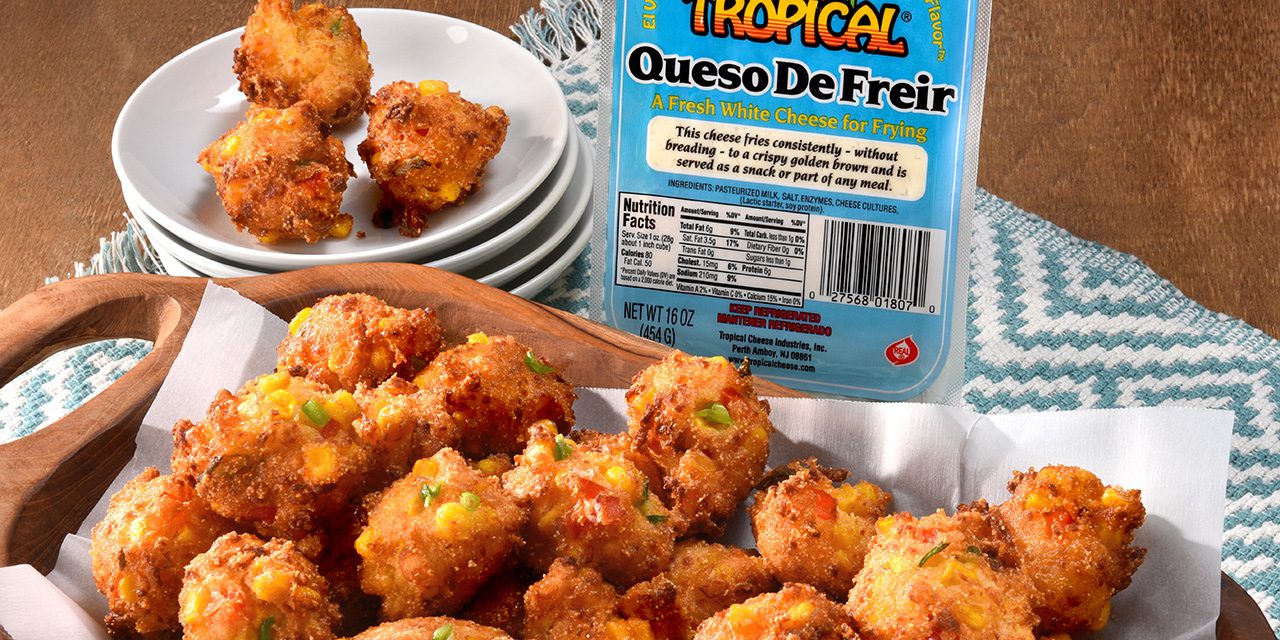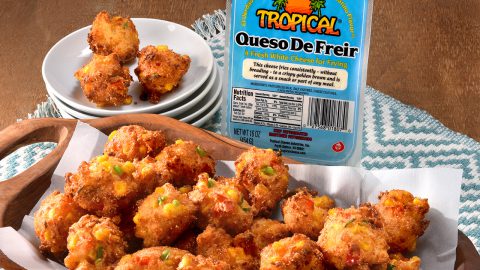 Corn Fritters
Ingredients:
1 8.5-ounce package corn muffin mix
1/3 cup milk
1 large egg
2 cups shredded Tropical Queso de Freír
1 15.25-ounce can corn, drained
½ cup diced red bell peppers
½ teaspoon salt
¼ teaspoon cayenne pepper
2 tablespoons chopped chives or scallions
Vegetable Oil for Frying
Preparation:
In large bowl combine corn muffin mix, milk and egg until just combined. Stir in shredded Queso de Freir, corn, red peppers, salt, cayenne pepper and chives.
In deep-fryer or deep saucepan, heat 2 inches oil to 350°F. Spoon 1 tablespoon mixture into hot oil; cook about 2 minutes or until puffed and golden, turning once. With slotted spoon remove to paper towel-lined plate. Repeat with remaining mixture. Serve immediately.
Get The

Queso de Freír Lovers