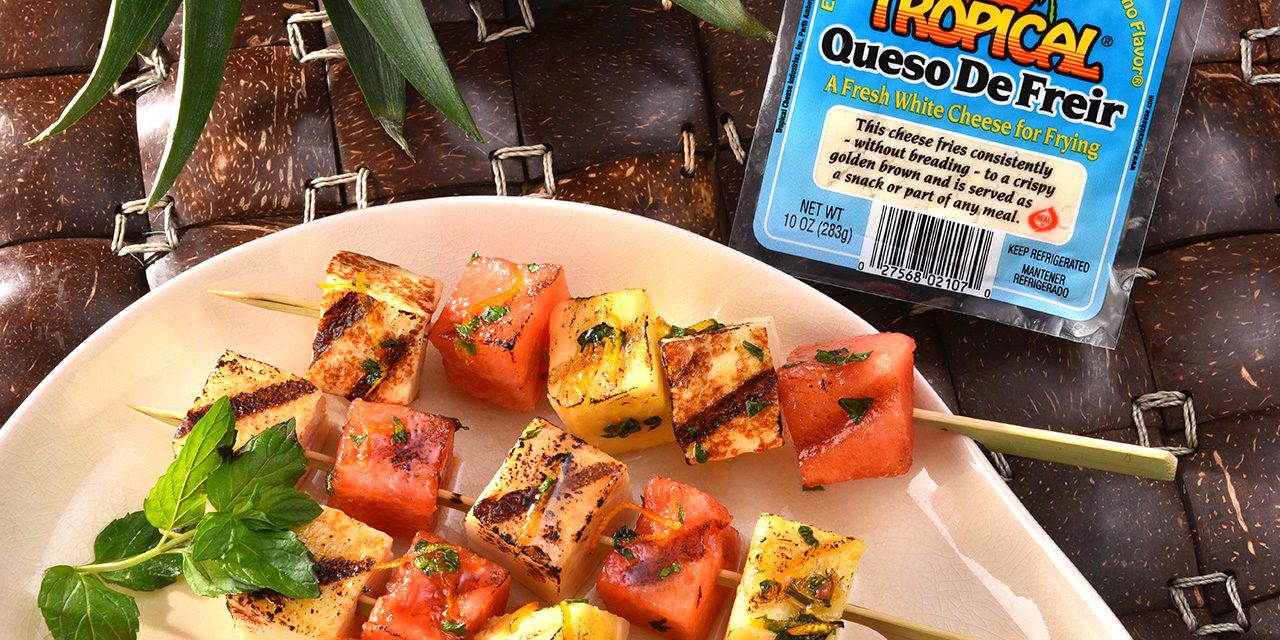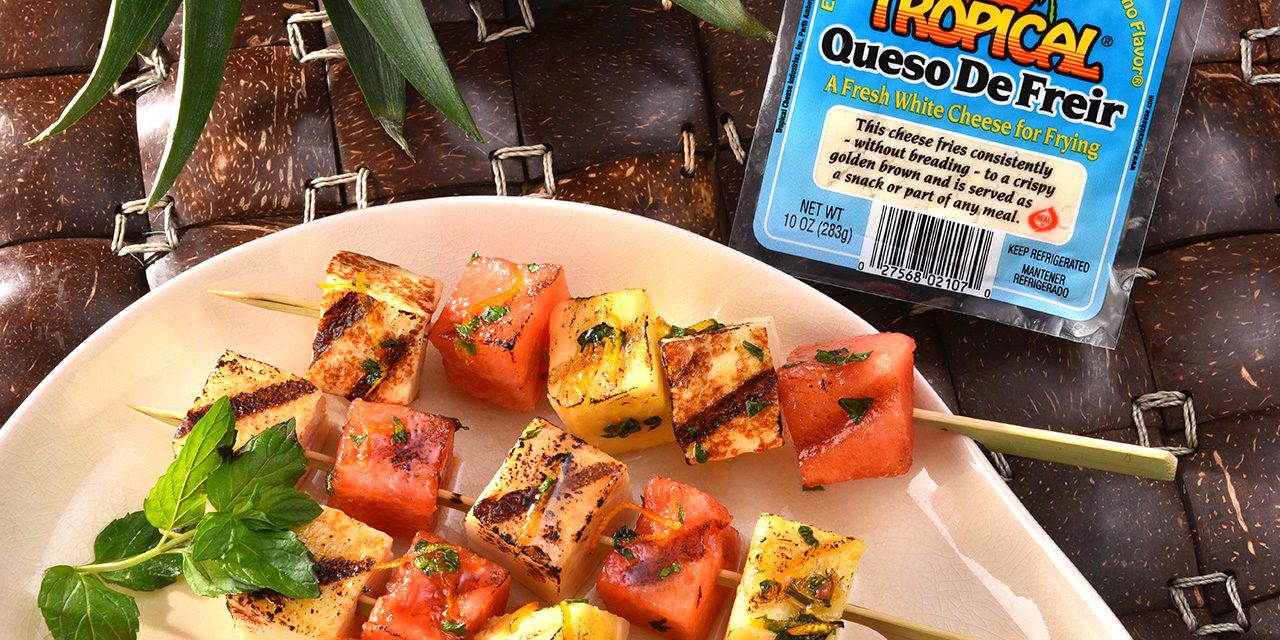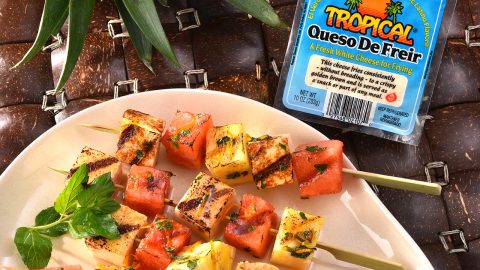 Freir Fruit Skewers
Ingredients:
4 wooden skewers, about 6 inches long
2 tablespoons honey
2 tablespoons fresh chopped mint
1 tablespoon orange juice
1 tablespoon grated orange peel
1 10-ounce package Tropical Queso de Freír
1 cup fresh pineapple chunks
1 cup watermelon chunks
Fresh Mint Leaves
Mint Sprigs for Garnish
Preparation:
Soak wooden skewers in water for 30 minutes. In large bowl combine honey, chopped mint, orange juice and orange peel. Cut Queso de Freir into 1-inch chunks. Place in honey mixture with pineapple and watermelon chunks. Toss to mix well.
Preheat grill or broiler. Skewer Queso de Freir, pineapple, watermelon chunks and mint leaves. Grill skewers until cheese is golden, turning once. Brush with remaining honey mixture. Garnish with mint sprigs.
Get The

Queso de Freír Lovers