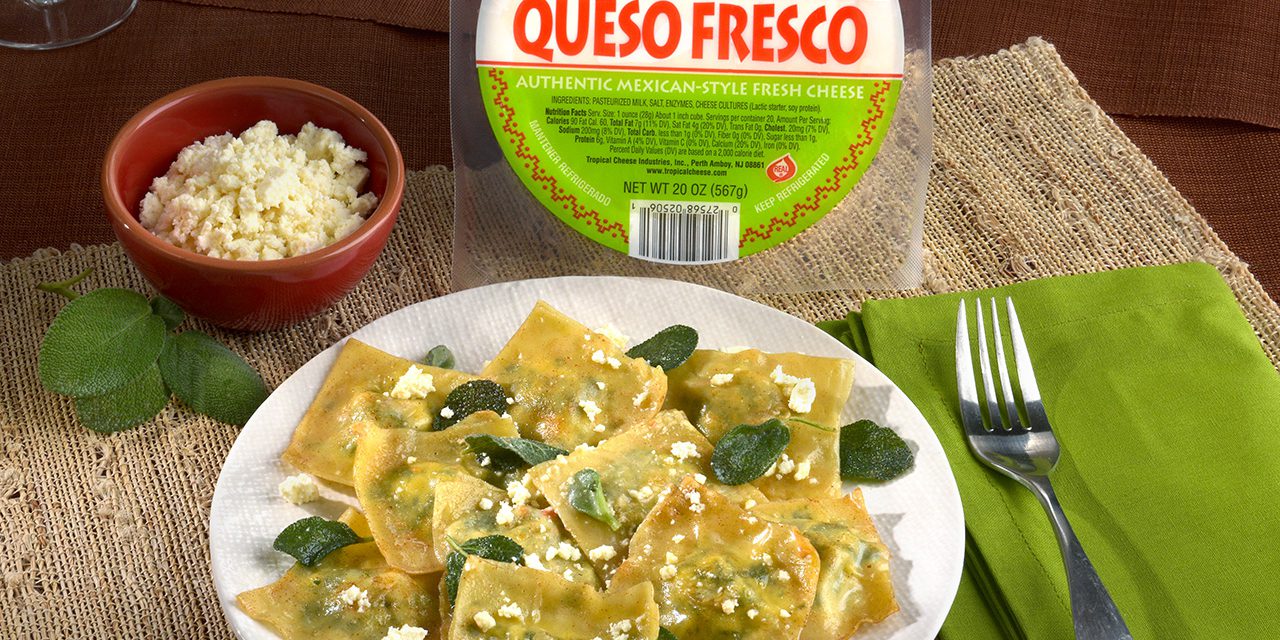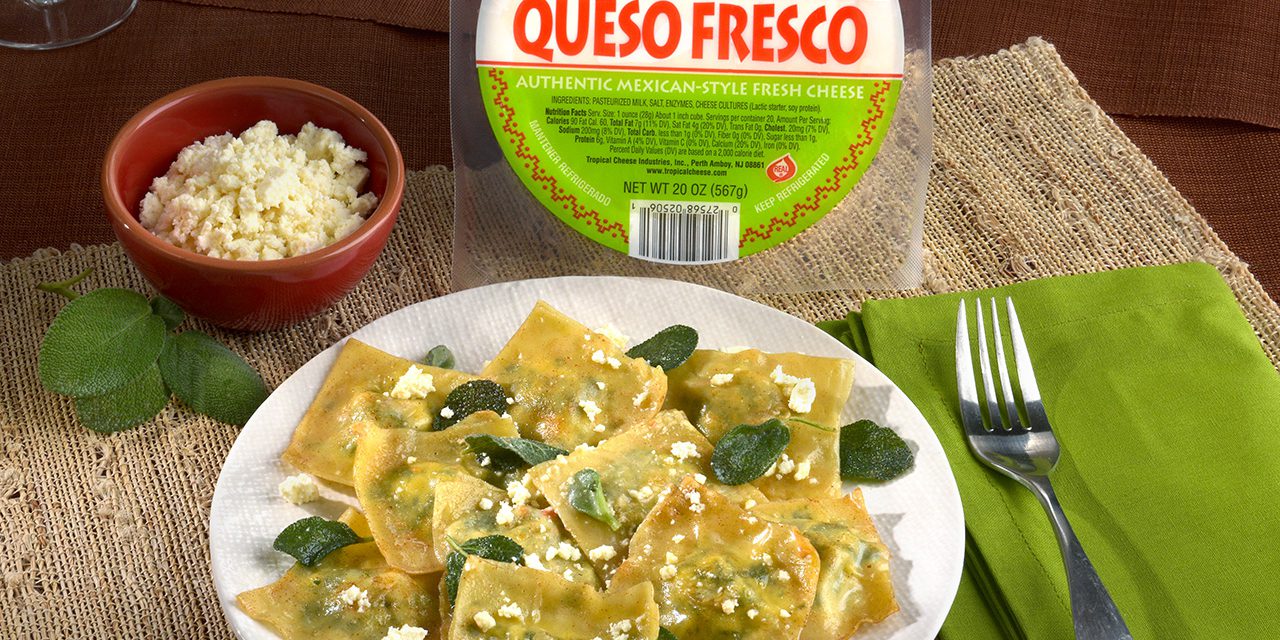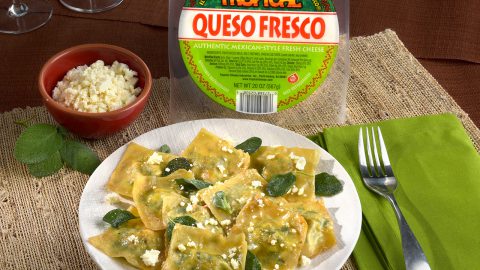 Queso Fresco Ravioli
Ingredients:
1 tablespoon olive oil
1 small onion, finely diced
2 cups finely crumbled Tropical Queso Fresco Mexicano, divided
1 cup thawed frozen chopped spinach, well drained
1/4 cup grated Tropical Grated Cotija Cheese
1 large egg
¼ teaspoon salt
8 ounces prepared/store-bought Fresh Pasta Sheets
4 tablespoons butter
8 Fresh Sage Leaves plus more for garnish
Preparation:
In 10-inch skillet over medium heat, in hot oil, cook onion until just tender, about 5 minutes. In medium bowl combine cooked onion, 1 ½ cups Queso Fresco, spinach, egg, Cotija and salt to mix well.
Place fresh pasta sheets on lightly floured work surface. With knife, cut into 2-inch by 2-inch squares. Top half of pasta squares each with heaping teaspoonful of spinach mixture; place a pasta square on filling mixture. With hands, press edges together to seal closed. Repeat with remaining mixture. Set aside.
Heat large saucepot of salted water to boiling. Meanwhile, in 12-inch skillet over medium heat, melt 2 tablespoons butter with 4 sage leaves; set aside. Carefully add ravioli to boiling water. Cook 3 to 4 minutes or until ravioli float and are cooked through. With slotted spoon, remove ravioli from water, draining well. Place half of ravioli in skillet with butter and sage. Toss to coat well. Cook 3 minutes until lightly browned, turning once. Repeat with remaining ingredients. Garnish with additional sage leaves. Sprinkle with remaining ½ cup Queso Fresco. Serve immediately.
Featured Products
Get The

Bundle of Mexican Flavor